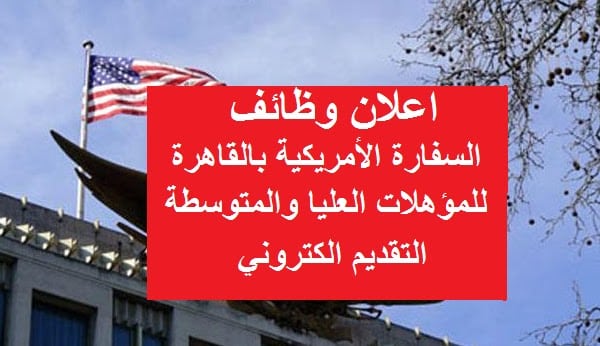 فرصة فى السفارة الامريكية بالقاهرة ومش عاوزة امكانيات جامدة
وظيفة مدخل بيانات بالسفارة الأمريكية بالقاهرة براتب سنوى قدره 102,394جنيه مصرى
للتفاصيل والتقديم :
Job Description
Duties and Responsibilities
The incumbent works under the direct supervision of the Supply Supervisor, the incumbent is one of three supply clerks responsible for updating all property accountability records for serviced agencies using internal applications.
Review requisitions for the issuance of expendable supplies to over 40 embassy offices and approximately 20 other United States Government agencies, and enter data into computer system.
Incumbent also prepares requisitions for expendable supplies using internal applications
Unique to this Supply Clerk position, incumbent is responsible for Time and Attendance records for 75 Locally Employed Staff.
Job Requirements
Completion of secondary school is required.
Work Experience: Two years of experience in data entry work is required.
Language Level: III (good working knowledge) English and Level III Arabic is required.
Knowledge: Intermediate computer skills; data entry skills; word processing; use of Microsoft Excel is required.
Abilities and Skills: Must be able to organize different time and attendance information for accurate submission .
Additional Information
Vacancy Type: Full time Job
Vacancy Category: Administrative, Data Entry
Location: Cairo, Egypt
Application Deadline: March 25, 2018
Salary: L.E 102,394 Per Annum
_ Apply online.